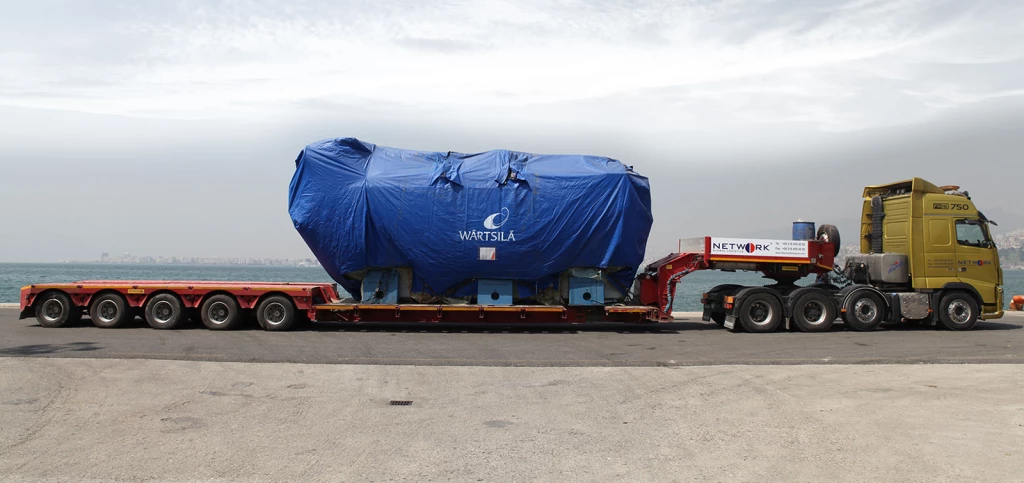 Network Project Logistics Inc. offers import-export transportation services from Turkey to Europe, Asia, and Turkic Republics and road transportation services across Europe, Asia, and Turkic Republics by using the self-owned Pooled Lowbed vehicles and other rented Pooled Lowbed vehicles of the group company Network Global Logistics.
The Lowbed trailers in our fleet are designed with even lower clearance than Semi Lowbed vehicles, enabling them to safely pass under low crossings, bridges, and other obstructions. In this way, the transportation of freight becomes safer and easier.
In addition, our Lowbed trailers are frequently utilized for the transportation of large and heavy freight, including heavy machinery, construction materials, large pipes, and industrial equipment. We provide transportation services tailored to the specific needs of our customers, selecting the most suitable Lowbed trailers based on the characteristics of their freight. Our goal is to deliver seamless service to our customers, which is why we prioritize regular maintenance and repairs for the trailers in our fleet.
2 Axle Extendable Lowbed with Pool

3 Axle Extendable Lowbed with Pool

4 Axle Extendable Lowbed with Pool

5 Axle Extendable Lowbed with Pool

RELATED PAGES